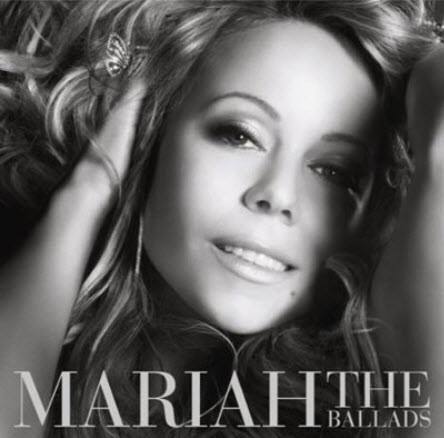 Mariah Carey - The Ballads (2008)
1CD | EAC-Rip | FLAC-image +cue +log +COVERS | 20 Oct 2008| 502,07 Mb
Genre: Pop, Soul | RAR 3% Rec. | Label: Sony BMG
Mariah Carey has always been a wonderful singer; and this CD offers us many of her best hits with a few lesser known numbers all on one single CD. The quality of the sound is excellent and I really like the artwork as well. Mariah can take a song and infuse so much energy and emotion into it that you can instinctively tell she possesses a singular talent. This is a great CD for her fans and anyone just getting to know the artistry of Mariah Carey.
Hero is a major highlight of this album; Mariah sings this with great sensitivity and I really like Hero. The music that accompanies her fits in just right with her vocals, too. Then we get One Sweet Day; this ballad tugs at my heartstrings whenever I hear it and I could never tire of hearing Mariah sing this--and she gets wonderful help from Boyz II Men. Listen also for Vision Of Love; this elegant love song features Mariah squarely front and center--right where she deserves to be! Mariah performs Vision Of Love without a superfluous note.
Love Takes Time has Mariah singing her heart out; and that s grand. The music fits in perfectly; I love that percussion in particular. I ll Be There gets a very tender interpretation from Mariah who aces this seemingly effortlessly. Of course, we know it really wasn t so easy--but Mariah Carey s talent always carries her through. Similarly, Luther Vandross joins Mariah for a sensual duet on Endless Love; and Endless Love is also another highlight of this CD.
I Still Believe is simply awesome to hear; and I really like When You Believe which features Whitney Houston singing with Mariah for quite a positive effect. Anytime You Need A Friend is a very pretty melody with a very fine choir to backup Mariah--not that she needs backup, but it does sound great. There s also Always Be My Baby with its awesome beat; Mariah sings this special type of love song with great finesse and a certain sensitivity that I rarely hear or enjoy.
Dreamlover also boasts a great beat as Mariah sings her heart out; she gives blood to make Dreamlover a truly wonderful number; and the CD ends strong with Mariah performing Reflections (Care Enough). Reflections (Care Enough) is a most tender ballad that leaves me wanting more!
Every once in a very long while all the stars in all the heavens align just so--and a true star is born. Such was--and is--the case with Mariah Carey. We are all so much better off for Mariah s sharing her talents with us; she is a special entertainer who has immense promise for the future, too. I highly recommend this album for Mariah s fans; and people who enjoy timeless love songs will not be disappointed.
Thank you, Mariah!
Tracklist:
01. Hero 4:20
02. Vision Of Love 3:30
03. Without You 3:35
04. Always Be My Baby 4:19
05. My All 3:52
06. How Much (feat. Usher) 3:30
07. Dreamlover 3:54
08. Thank God I Found You (Make It Last Remix) feat. Nas & Joe 5:10
09. The Roof 5:15
10. One Sweet Day (with Boyz II Men) 4:43
11. Anytime You Need A Friend 4:27
12. I ll Be There (feat. Trey Lorenz) 4:44
13. I Still Believe 3:56
14. Reflections 3:22
15. Open Arms 3:30
16. Against All Odds (feat. Westlife) 3:27
17. Endless Love (with Luther Vandross) 4:21
18. All I Want For Christmas Is You (Bonus Track) 4:02
Download Here
Alternatif Link